The Hope Foundation is committed to sustainable development. Earning a living from a skill is a long-term and sustainable solution to poverty, and HOPE aims to help individuals and their families break free from the cycle of poverty permanently through the delivery of vocational training. The training programme gives young members of communities an opportunity to earn a substantial income and build better futures for their children. In collaboration with the communities of Khidderpore and Kalighat, HOPE in partnership with PBKOJP established a Vocational Training Unit in 1999 to provide the disadvantaged women of these areas an opportunity to enhance their income generation.

Professionally designed training which is tailored to suit the capabilities of the trainees, technical skills and one-to-one intensive learning provides the trainees with high-quality training of a marketable skill. This is complimented with a course certificate upon completion and work placement, demonstrating how this Institute operates as a stepping stone for trainees to wider work environments.

There are 4 training courses available in the Life Skill Institute, all of which include Spoken English, Mathematics, Communication Skills and Self Development classes to help them become self assured and confident during job interviews.
SKILLS DEVELOPMENT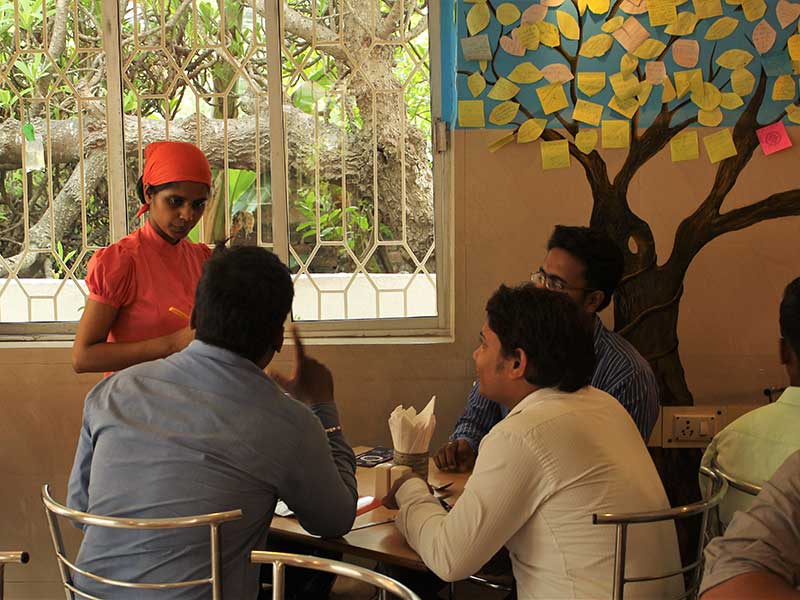 Food and Beverage Course
+ 16 trainees enrolled and 9 completed the food and beverage course.
+ 6 trainees attained jobs.
+ XX% of income generated.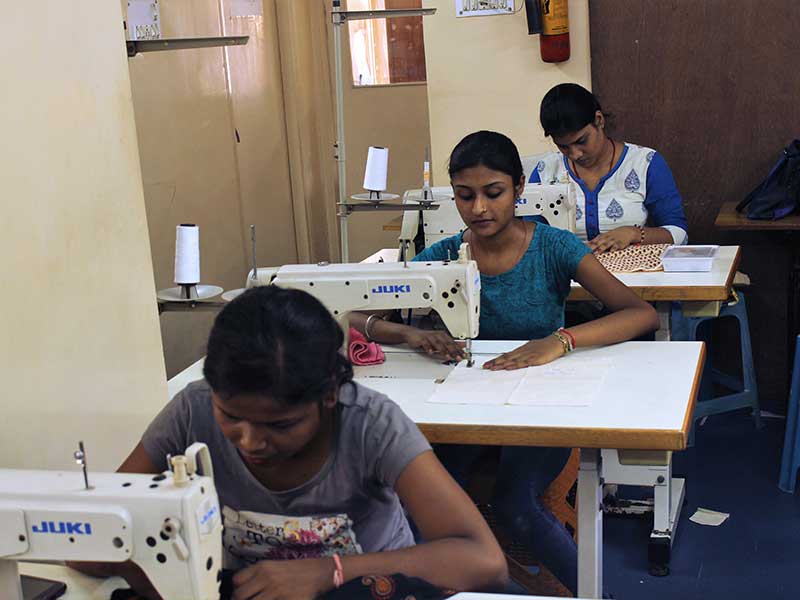 Garment Construction Course
31 trainees enrolled and completed the garment construction course. 14 trainees attained jobs and 8 are self employed.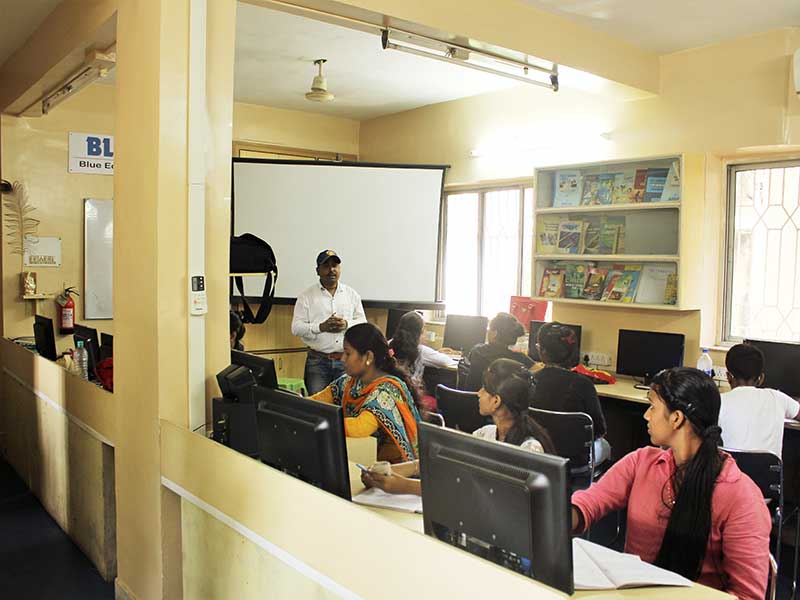 Computer Skills Course
187 trainees enrolled in computer skills course and 127 completed the course. 19 trainees attained jobs, 1trainee has set up his business and the rest are continuing their studies.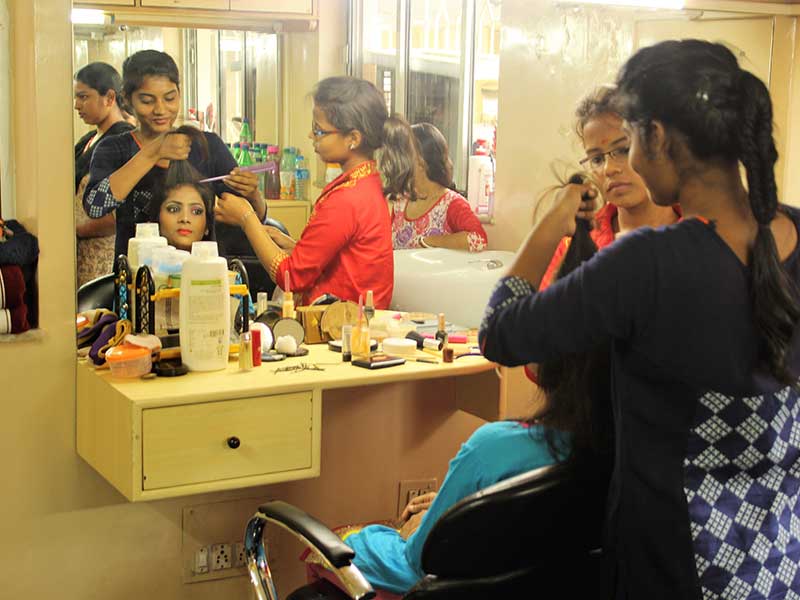 Beautician Course
20 women and adolescent girls enrolled in the beautician course and 18 completed the course. 5 women attained jobs.
PBKOJP Vocational Training Unit
20 women and adolescent girls received tailoring skills training and 8 developed handicraft skills from PBKOJP vocational training unit.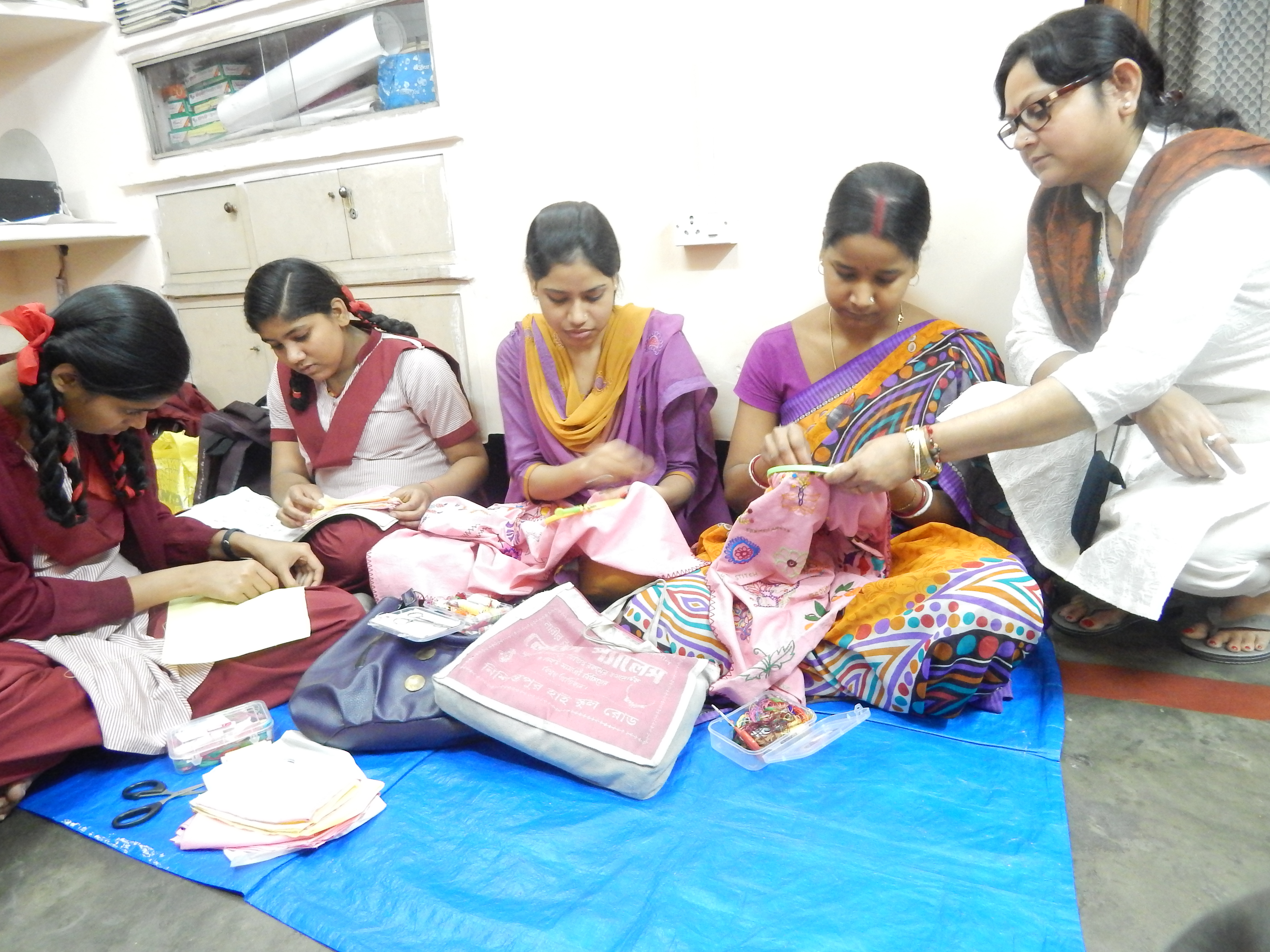 Craft trainer in action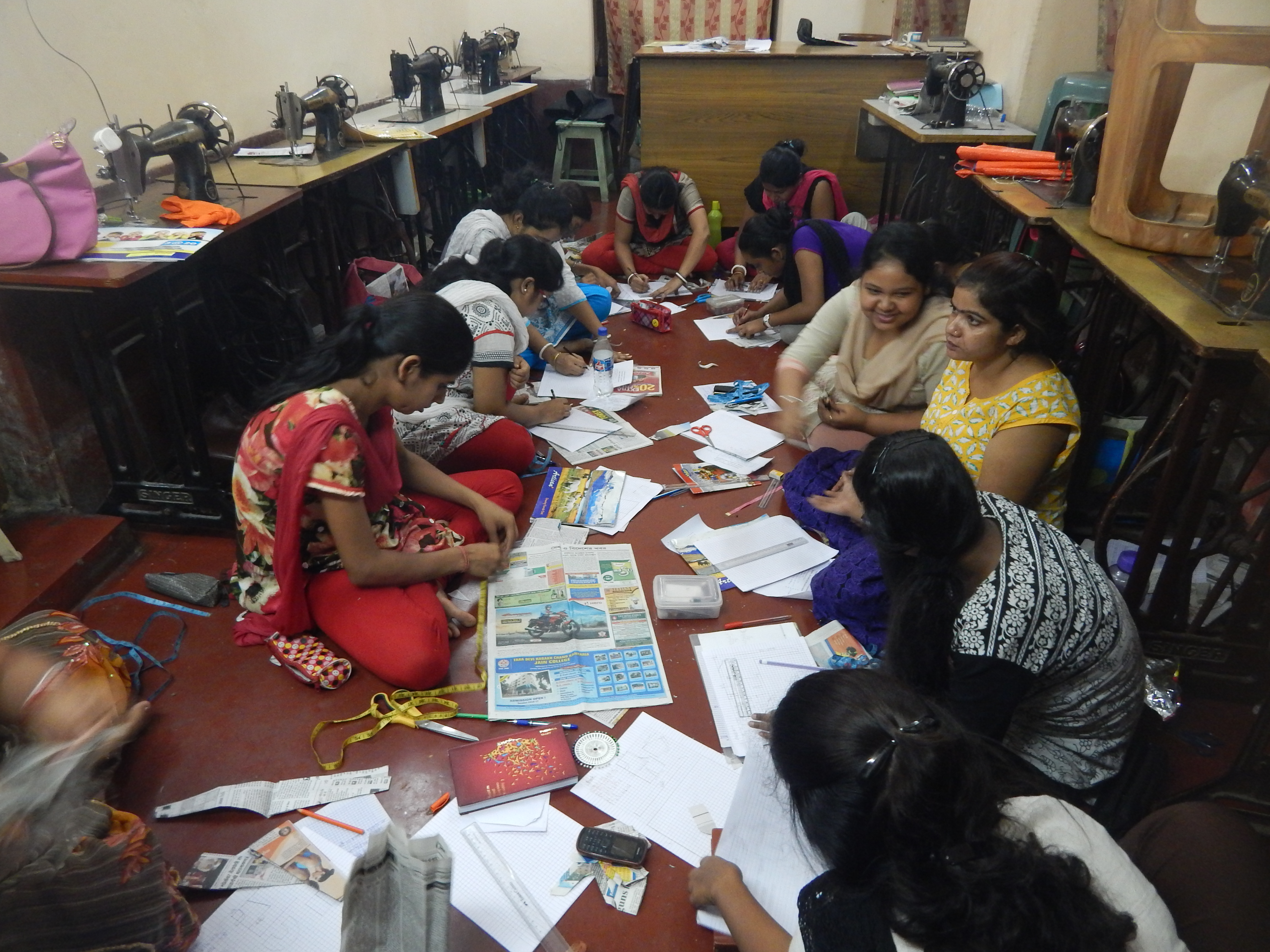 Quarterly examination going on
CASE STUDY 1
Howrah Skill Unit
Kalim is 22 years old and completed his B. Arts in Calcutta University. He lives with his parents and since his father's income was not sufficient to support the family, Kalim gave private tuition to underprivileged children in his community in the evening to help support his father.
Once he heard about the new Howrah Skill Unit, he enrolled in the Computer Course in September 2016 and attended the Spoken English and Personal Development classes. Through these classes, Kalim developed into a confident young man. Determined and driven to lead a successful life, Kalim took the initiative to start his own business when he completed the course in March 2017.
Now he imports jewellery from Gujarat based on orders he receives and supplies dealers in Burra Bazaar. By using the communication and personal development skills he learnt in the Computer Course, he is able to communicate confidently with suppliers and dealers and maintains all data on his computer to run his business smoothly and effectively.
He is still giving private tuition to underprivileged children as well as continuing his business. Kalim dreams to extend his business and support his family.


CASE STUDY 2
PBKOJP Vocational Training Unit
When Arti was a young girl, she saw one of her friends helping her father who was a tailor and that's the moment when Arti dreamed of becoming a tailor one day. She later got married but never forgot about her aspiration. She expressed her desire to her sister and sister in law who also wished of having a job other than a homemaker. A neighbour who was attending the Vocational Training Unit of PBKOJP, told the 3 sisters about the tailoring course.
Arti, Ragini and Rinki immediately enrolled in the tailoring course where they learned useful tailoring and design skills and made many friends as it was an opportunity for them to socialise with other women outside of their home. They successfully completed the one year training and with the confidence they developed while doing the course, they convinced their husbands and fathers to allow them set up their own tailoring business. Arti's father in-law bought a sewing machine for them and the 3 sisters have set up their business making salwars, tops, blouses, churidars and more from their home. The PBKOJP tailoring trainer has assured them that she will lend support whenever they are in need.
They are inspirational role models for women to follow their dreams and break the barrier of a patriarchal society.