OUTREACH SPONSORSHIP
Through HOPE's Sponsorship Programme, 155 children who live with their families are given supplementary assistance to enable them to complete their education and access their Right to Education from their own homes. Children are often deprived of this Right due to poverty and are forced to engage in Child Labour to help support their family.


CRECHE
Early intervention in the lives of children through education allows them to learn in a playful learning environment offering inspiring activities and enables children to develop holistically together with their peers. HOPE runs 4 crèches, 3 in Kolkata and 1 in Howrah which were set up to provide pre-primary education to children in a safe environment, while their parents work throughout the day. Parents from these communities have no access to child care facilities and are left with no option but to leave their young child in someone else's care or leave their child at home alone which puts them at great danger of abuse.
178 vulnerable children from 2-6 years of age were provided with pre primary education.
80 children from HOPE's crèches were enrolled in formal education.
43 children attending HOPE's crèche received sponsorship support.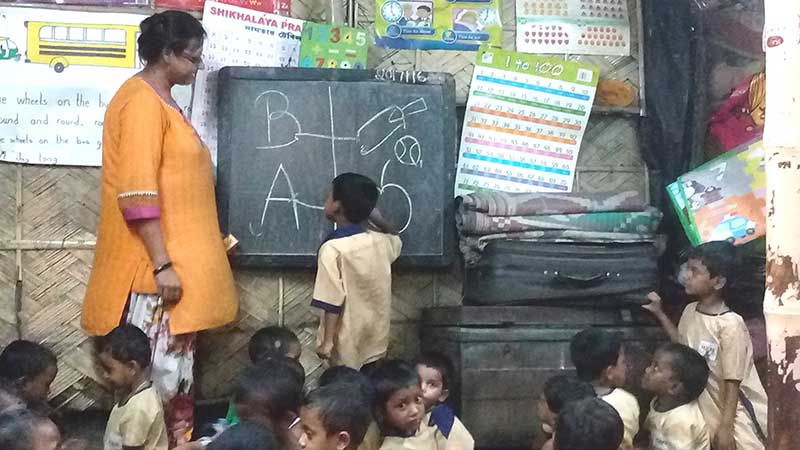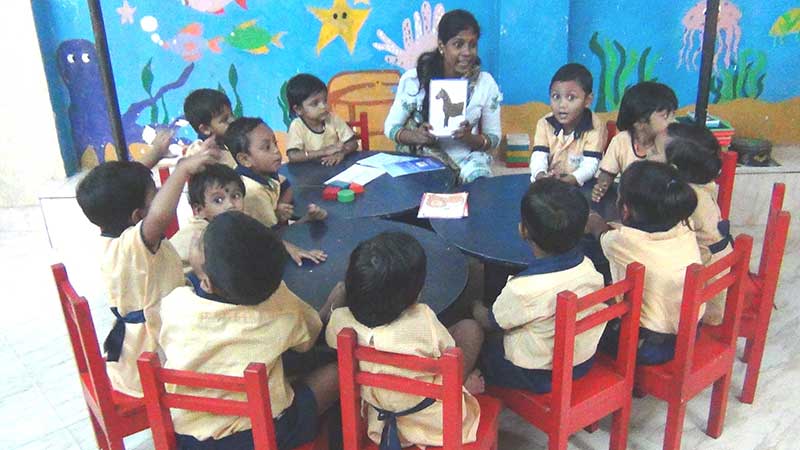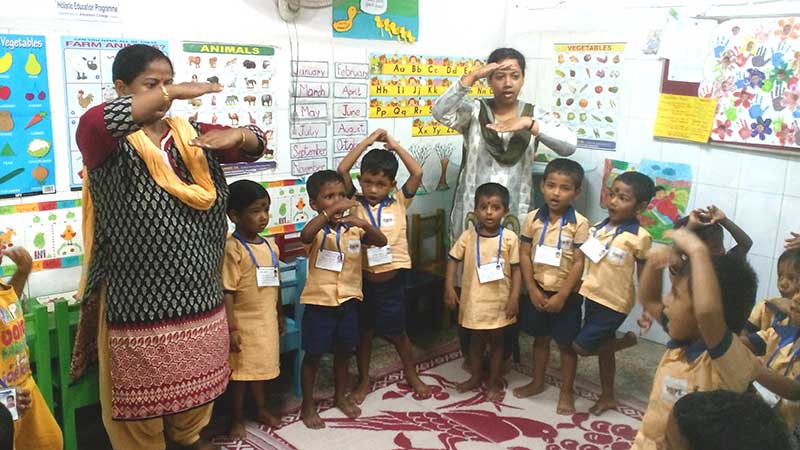 ---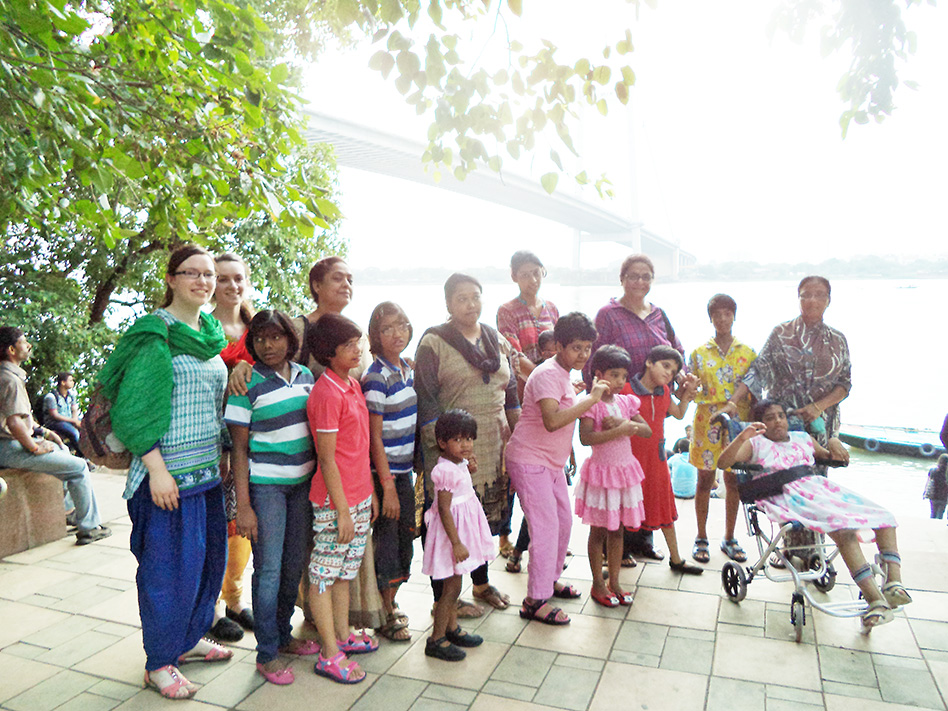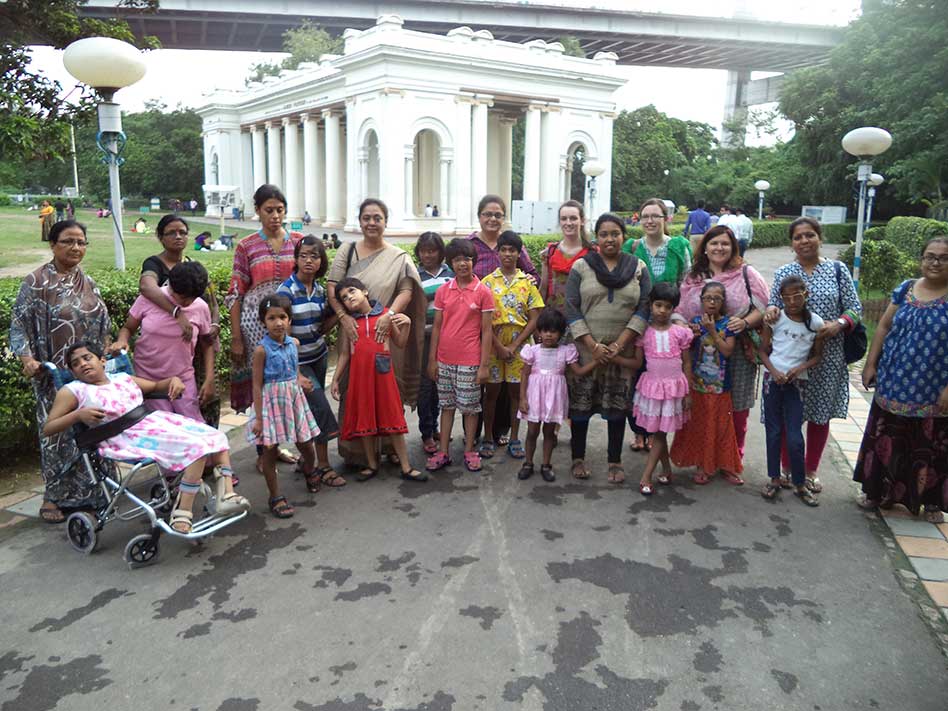 CHILDREN WITH SPECIAL NEEDS
Due to lack of awareness, poverty and stigma, children with special needs face discrimination and are often abandoned by their parents as a result, denied of basic rights and face abuse and exploitation.
The UMEED Education Project supports children with special needs in a child friendly learning environment, helping them to reach their full potential in a holistic and joyful manner and to empower them.
20 children received educational support and developed their communication, socialisation and self help skills through SICW.
16 children with special needs attend school regularly.
8 children improved their motor skills due to regular physiotherapy and are using prosthetics aids to help them overcome their limitations.
---
STRENGTHENING QUALITY INSTITUTIONAL CARE AND ALTERNATIVE CARE IN CHILD CARE INSTITUTIONS
Jayaprakash Institute of Social Change (JPISC), with support from The Hope Foundation (HOPE) has implemented education projects in three Government run Homes - Kishalaya, Uttarpara and Sukanya The primarily purpose of the project is to provide mentoring and coaching support to  children in Child Care Institutions (CCIs) to improve their academic  performance.
JPISC has seen that children in CCIs face cultural discrimination and social exclusion making them highly vulnerable, often acting as a barrier to accessing education. JPISC's intervention strategy is to provide counselling and guidance support to the children to empower and encourage them to participate in education and to educate the CCIs on their roles and responsibilities to achieve a better quality of life for the children.
394 children were given educational support (141 in Kishalaya, 162 in Sukanya and 91 in Uttarpara Home). 110 children achieved at least 40% in school examinations through coaching and remedial support. School phobia among 156 children was reduced and they maintain 60% attendance in school.  The major achievements of the project have seen children who have never attended school and stem from illiterate families, mainstreamed into formal education. 162 children were mainstreamed in formal schools in 3 CCIs. 39 children from Kishalaya & 24 Uttarpara Home attend schools outside the home premises.
While the project focuses primarily on mainstreaming children to formal education and improving their academic performance, the programme also provides general life skill education to each of the children. Children become more empowered and able to manage their problems, develop a sense of personal and environmental hygiene aided by hygiene kits provided by JPISC and increase their self-confidence though participation in play and recreational activities like singing and dancing.
Preparation of Individual Care Plan is another important aspect of this project. The care plan for the children in the Institution will help in framing realistic plan of action for their rehabilitation because all the children deserve the opportunity to acquire the skills needed to become productive, happy and healthy adults. As a result of constant and effective advocacy, on the part of the project team, some of such children have also been restored to their families with sponsorship support. 146 children were deinstitutionalized and reunified with their families through sponsorship support under Integrated Child Protection Scheme, last year.
---
DEVELOPMENT EDUCATION
The School Immersion Programme has been running since 2003, with students from Ireland visiting our projects every year. The programme helps to build considerate, strong social citizens for the future. During the visit, the students embark on a cultural exchange journey through sharing experiences and embracing Indian culture with the help of their new friends in Kolkata.
49 secondary schools from Ireland visited HOPE projects.
344 students, 63 supervisors and 6 HOPE group leaders participated in the School Immersion Programme.
---
CASE STUDY - Crèche
Rahul (name changed) is a 4 year old boy who was enrolled in Panditiya crèche in April 2015. Initially he had difficulty in expressing himself clearly and pronouncing his own name. The crèche teachers taught him with care through playful and child friendly methodologies and individual care was given to him to ensure he reached his full potential and development. It wasn't long until Rahul started mixing and playing with the children in the crèche and he made friends. After early intervention undertaken by the crèche teachers and caregivers, now Rahul can recite 1-10, A-Z English alphabet, Bengali alphabet and he can also write from 1-10 and A-Z. He is a well behaved boy and passed the entrance examination for La Matinere School which he has been attending since January 2017. His parents are very of his achievement and continue to support and help him with his education when he finishes school every day. We wish him all the best for his future.
CASE STUDY - SICW
Priya (name changed), a 13 year old girl was abandoned by her parents when she was only 2 days old and severely underweight in 2004. Due to stigma and poverty, her parents were not able to cope and provide enough support to their daughter with special needs. Sadly they felt they had no option but to abandon their new born baby.
Luckily, Priya has been in the care of SICW since she was 2 days old where she received medical, nutrition and loving support to improve her health. Priya was diagnosed with Sensory Neural Deafness and delayed milestone.
However after receiving care and continued physiotherapy, gradually she is sitting on a special chair without support. Priya is also able to walk a few steps using her gaiters as support. She is a very charming and happy girl who enjoys playing games with the other children and listening to rhymes and songs. Priya attends Janseva Community Centre every morning and attends the evening class at UMEED where she learns rhymes with the other children and celebrates lots of festivals.